Frequently Asked Questions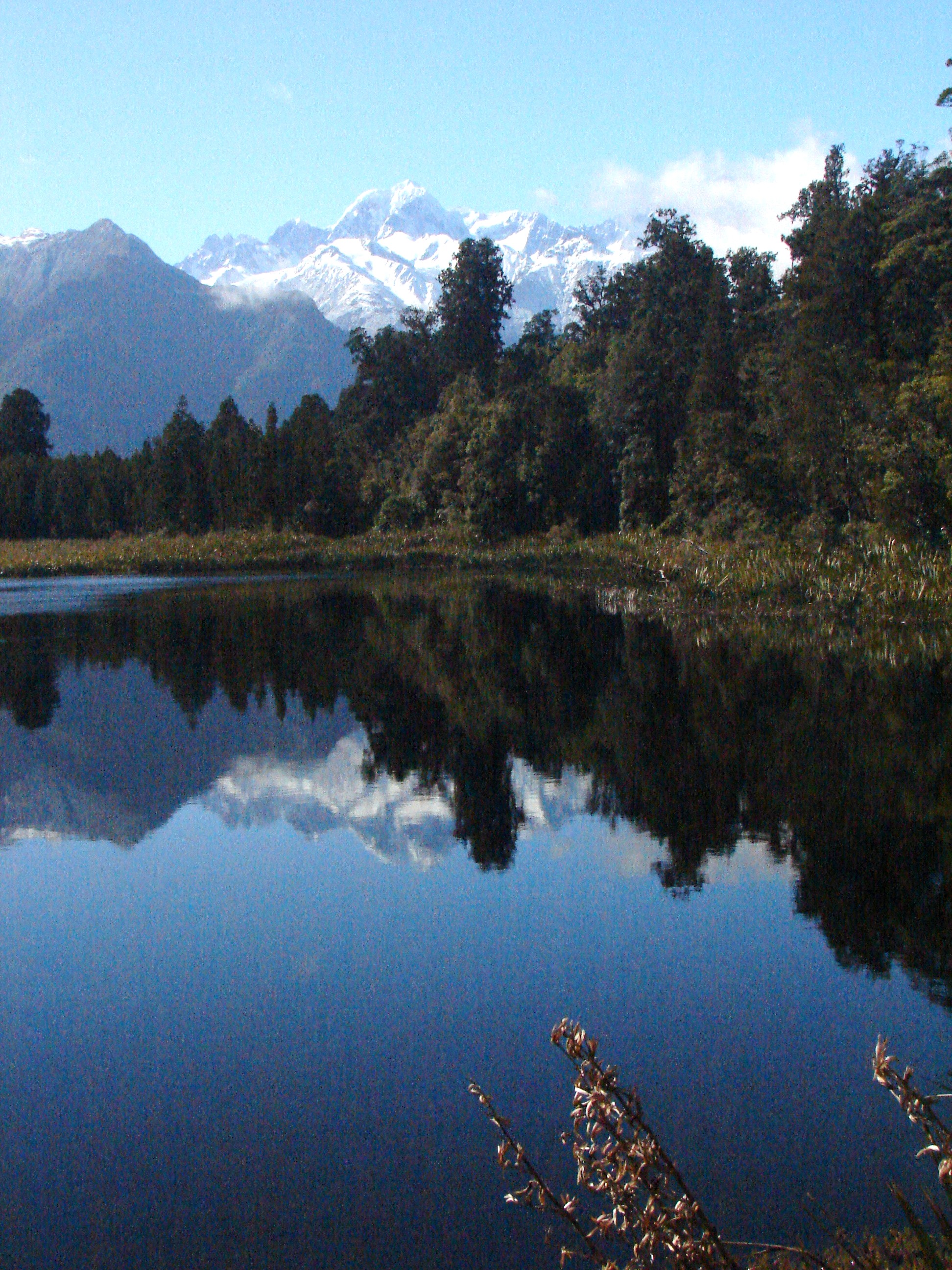 Q: Why should I use a Travel Agent?

A: The best answer is without us, you're on your own. Planning a trip today can be confusing and time consuming. We deal with a number of different travel suppliers and have access to the latest computer reservations technology to give us the most up-to-date information on how to get you the best value. We can save you money with early booking discounts, special fares, hotel deals and travel advisories. Although, the cheapest way is not always the best, we have the experience and the resources to investigate what the best is for you.
We are knowledgeable and active in the industry and have the ability to obtain the seemingly unobtainable. Whether its airline seats or cruise space, travel agents have more buying power than the consumer. We can arrange all types of domestic and international travel, from hotel and resort accommodations to air and ground transportation, including car rentals and tour packages. We can also provide assistance with travel insurance protection, passport and visa applications, inoculation procedures and other foreign travel requirements.
Experience, constant industry interaction and computer reservation systems make travel agents the only source savvy enough to engineer a relaxing trip out of the fluctuating complexities of travel offerings. So save yourself time, money and frustration. We're your Traveler Advocate and your best interests are always our priority; we're your ticket to the world!
Q: Do I need a Passport for travel to Mexico or Canada?
A: Yes. A passport is now required for all international travel. If you are traveling anywhere overseas, even to Canada, the Caribbean or Mexico, you now need a passport to board an international flight and to enter any country. Your passport must be valid for at least six months after the date you enter a foreign country.
Q: Do I need a Visa to travel?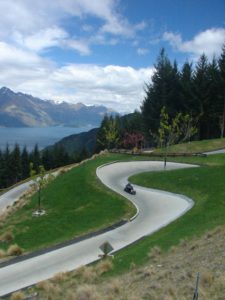 A: The type of visa you will need is based on the purpose of your travel and your destination. United States citizens don't need a US visa for travel within the US, but when planning travel abroad you may need a visa issued by the embassy of the country you wish to visit. To see if your trip requires a visa, click on "Useful Links" on the left of this page.
Q: Do I need a Passport and/or a Visa when cruising?
A: We highly recommend that all persons travel with a passport while cruising. While the US government may not require a passport for sea travel on certain "closed loop cruises" originating in the US and for travel only within the Western Hemisphere, other specified documentation is required.
For more specific US governmental Passport regulations please visit: http://travel.state.gov/passport/passport_1738.html"
For more specific US governmental Visa regulations please visit: http://www.travel.state.gov/visa/americans/americans_1252.html
Q: Is airfare refundable?
A: Depends on the type of fare you purchase and what airline you purchase it from. There are two types of fares, Nonrefundable and Refundable. If you feel you may need to cancel or change your flight, best advice is to get a refundable fare or purchase trip insurance. Otherwise Nonrefundable airfare is non-refundable. However, changes can be made prior to your scheduled departure for a fee plus any applicable difference of the new airfare. And, some airlines will give a credit toward future travel for one year from date of issuance if you needed to cancel. But be careful, some airlines put restrictions on how you can use it. If a nonrefundable reservation is not changed or cancelled prior to your scheduled departure, all money associated with the reservation is forfeited.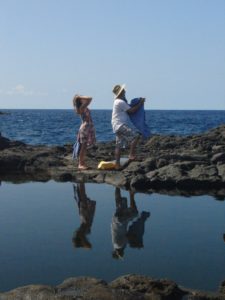 Q: Can you get a refund if you find a lower airfare after you've already purchased your ticket?
A: Depends on the airline you purchase it from. A small handful will give you a credit for the difference that has to be used within a year, but most airlines will not give you anything.
Q: Why purchase Trip Insurance?
A: There are hundreds of circumstances that could cause you to cancel your trip, return home early or force you to seek emergency medical treatment while traveling. Travel insurance offers travelers coverage for unforeseen problems, from a cancelled flight to a serious illness—or in rare cases, even an act of terrorism or the financial default of a travel supplier. If an illness, accident, or other covered unforeseen circumstance forces a traveler to cancel or interrupt their travel plans, they face two potentially major financial losses—money invested in nonrefundable pre-payments and medical expenses that in many instances may not be covered by health insurance.
To demonstrate the importance of purchasing travel insurance, and emergency travel services, here are 10 common examples of what could go wrong.
– It's 10 p.m. and you and your immediate family arrive at the airport for a connecting flight, only to find that your flight has been cancelled. Who can assist you with finding new flights to get everyone home?
– Your bag was lost with your insulin inside. You need help to locate your bag as soon as possible and have your emergency prescription filled. Who do you call?
– Your first visit to Europe, and your passport and wallet are stolen. Where do you turn for emergency cash, and how will you get your passport replaced?
– You're involved in an accident and adequate medical treatment is not available. Who will help arrange and pay for a medical evacuation?
– If your sister-in-law becomes seriously ill and you must cancel your trip, what happens to your non-refundable deposits or pre-payments?
– You arrive in Jamaica and your luggage doesn't. If it's lost, who will help you find it? If it's delayed, who will pay for your necessities? If it's stolen, who will pay to replace it?
– Your cruise line, airline or tour operator goes bankrupt. Who will pay for your non-refundable expenses? Who will help get you to your destination?
– You're walking down a street in Rio and twist your ankle. Who can help you find an English-speaking physician?
– Three weeks before your scheduled arrival, a terrorist incident occurs in the city to which you are planning to visit. Who will pay if you want to cancel your trip?
– You are at a beach resort in North Carolina, and you are forced to evacuate due to an approaching hurricane. Who will help you evacuate and who will reimburse your lost vacation investment?
These are just some of the circumstances in which travel insurance would be useful. We partner with Travel Guard which offers 24 hour emergency travel assistance and flexible plans to fit any budget. For more information on the plans offered or if you would like to get a quote, please call us or visit the travel guard website at by clicking on their ad to the right of this page.
Don't forget to ask us why we would recommend the Gold plan over any other!
Q: What documents should I travel with?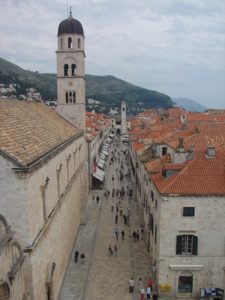 A: Along with any travel documents (eDoc's, airline tickets, baggage tags, etc.) you should also check to see if you need any of the following as well:
– US Passport or other recommended ID for US citizens (Carry it; do NOT pack it) see www.travel.state.gov for recommendations and requirements.
– Entry documentation for the country(s) or in other words, your Visa(s). Click on "Useful Links" on the right side of this page to see if a Visa is required for travel.
– Permission to Travel or Consent to Travel Letter. Any traveling with only one parent, a guardian, grandparents or other adults, must have a notarized letter from either both birth parents or legal guardians. Whether you're married and leaving a spouse behind to work; grandparents taking grandchildren on vacation; same sex couples with adopted children; a divorced parent, you should be carrying notarized copies of the proper Consent or Permission to Travel documentation.
– Minor Consent to Travel Form. The same regulations apply to minors under 18 who are leaving the United States with school groups, teen tours, or friends on a vacation.
– It is also recommended that travelers vacationing with children other than their own carry a Medical Treatment Authorization Letter assigning them responsibility for a child's care in case of medical emergency.
– If you are planning on driving, you will need a valid Driver's License. Not sure if you need an international driver's license? Check: http://travel.state.gov/travel/tips/safety/safety_1179.html for requirements and recommendations.
– If traveling with medication, make sure it's in its original container.
– Proof of Rabies vaccinations if you are traveling with your dog. Proof of Rabies vaccinations is not required for cats, but is recommended. See www.aphis.usda.gov and search for "pet travel" for specific requirements and/or recommendations.
– It is recommended to take appraisals or receipts if you're traveling with a lot of new jewelry or electronics (not necessary for goods older than 6 months old).
Q: Do all airlines charge baggage fees and is there a limit to how many I can take?
A: In general, yes. Most airlines are imposing fees for heavy baggage, and most charge for checked bags. Airlines are constantly changing their rules regarding checked and carry-on luggage, it is sometimes hard to keep up. Plus, the rules for domestic travel are different than they are for international travel. Check with your airline for the latest information or give us a call.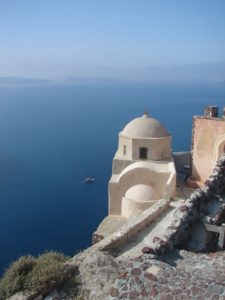 Q: Does your agency charge a ticketing fee?
A: Yes, we charge $35 per ticket issued.
Q: Why Cruise?
A: You haven't lived until you've cruised! More and more people are discovering the pleasures of a cruise vacation for a number of different reasons but the number one has to be the all-inclusiveness and convenience of it. The hassles of an ordinary vacation are completely eliminated because a cruise is one big convenient package. The price of your cruise includes your accommodations, activities, parties, entertainment, most meals and snacks on board, plus, you don't have to arrange for hotels or worry about making connecting flights or have to constantly pack and repack during your trip. Typically, your only extra expenses will be drinks, specialty restaurants, optional shore excursions and personal services such as massages or hairstyling. All this while experiencing some of the most enchanting and culturally enriching places in the world.
Q: Are there different types of cruises?
A: There are cruises designed to suit virtually every interest and personal preference. The choices include: boutique, luxury cruises with globetrotting itineraries; large contemporary ships with an array of recreational and entertainment facilities; classic vessels evoking the time honored traditions of cruising; special-interest or exploration cruises focusing on unique destinations with an accent on cultural enrichment; and river voyages into the heart of the destination.
Q: Are cruise ships safe?
A: Yes. A cruise ship is comparable to a secure building with 24 hour security guards; it's a controlled environment with limited access. From comprehensive luggage screening including canine inspections to waterside escorts & highly trained personnel, they ensure passenger safety from port to port. At US cruise terminals, security is the same as at airports. Onboard, the average response time in an emergency is a matter of minutes. The average cruise ship has more than 4,000 smoke detectors and five firefighting teams onboard.
In terms of your health, cruise line medical facility guidelines were developed in conjunction with ACEP requirements. Included in the policies are 24 hour medical services and staff who are required to possess a current valid medical license and have at least 3 years of clinical experience including minor surgical skills.
Although these services are available, they are not free. We highly recommend purchasing travel medical insurance, travel with extra supplies of prescription medications and/or devices and to fully disclose any pre-existing medical conditions.

Q: What is the Norovirus?

A: The Norovirus is a very common type of gastro intestinal illness, known more commonly as the stomach flu. The illness itself is not life threatening and most symptoms last for 1-2 days. The best way to avoid contracting this illness is to wash your hands frequently. Wash your hands after you use the restroom, before you eat and avoid touching your face.
Q: Can I smoke onboard?
A: Maybe. Be sure to read your particular cruise line's smoking policy carefully. Some ships are smoke free while others have designated smoking areas. Most will allow you to smoke on your balcony but this allowance is quickly becoming something of the past.
Q: Can I use cash onboard?
A: All cruise ships require you to set up an Onboard Account prior to embarkation. All purchases onboard will be charged to your onboard account and is required to be settled before you disembark. You can either use cash or a credit card. If using cash, you will need to provide a valid banking account. For specific information, please visit your cruise line's website or just give us a call.
Q: Can I cruise as a Single?
A: Yes. If traveling as a single you will be required to pay a Single Supplement which is 200% of the cruise fare.
designed by Tony for diamondswebdesign.com